Knowledge innovation, technological innovation and management innovation are complementary, Jusheng, always adhere to all aspects of independent innovation enterprises to continue forward momentum!
Talent the greater the level of participation, the more the content, density, and the higher the level of scientific and technical knowledge, whether past, present and future, giant, have been actively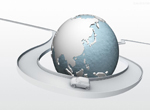 Efforts to develop their own research team, continued to narrow the distance with the world advanced level, to enhance their competitive advantage.
With the growing giant Sheng, a subsidiary of the growing giant Sheng concept of independent innovation implant business philosophy of the various subsidiaries, promotion of technological innovation, products continue to make breakthroughs. In today's ever-expanding market demand in China, the giant Sheng to a new concept, a large research team, better products to meet market demand, contribute to the continuous development of China's economy.